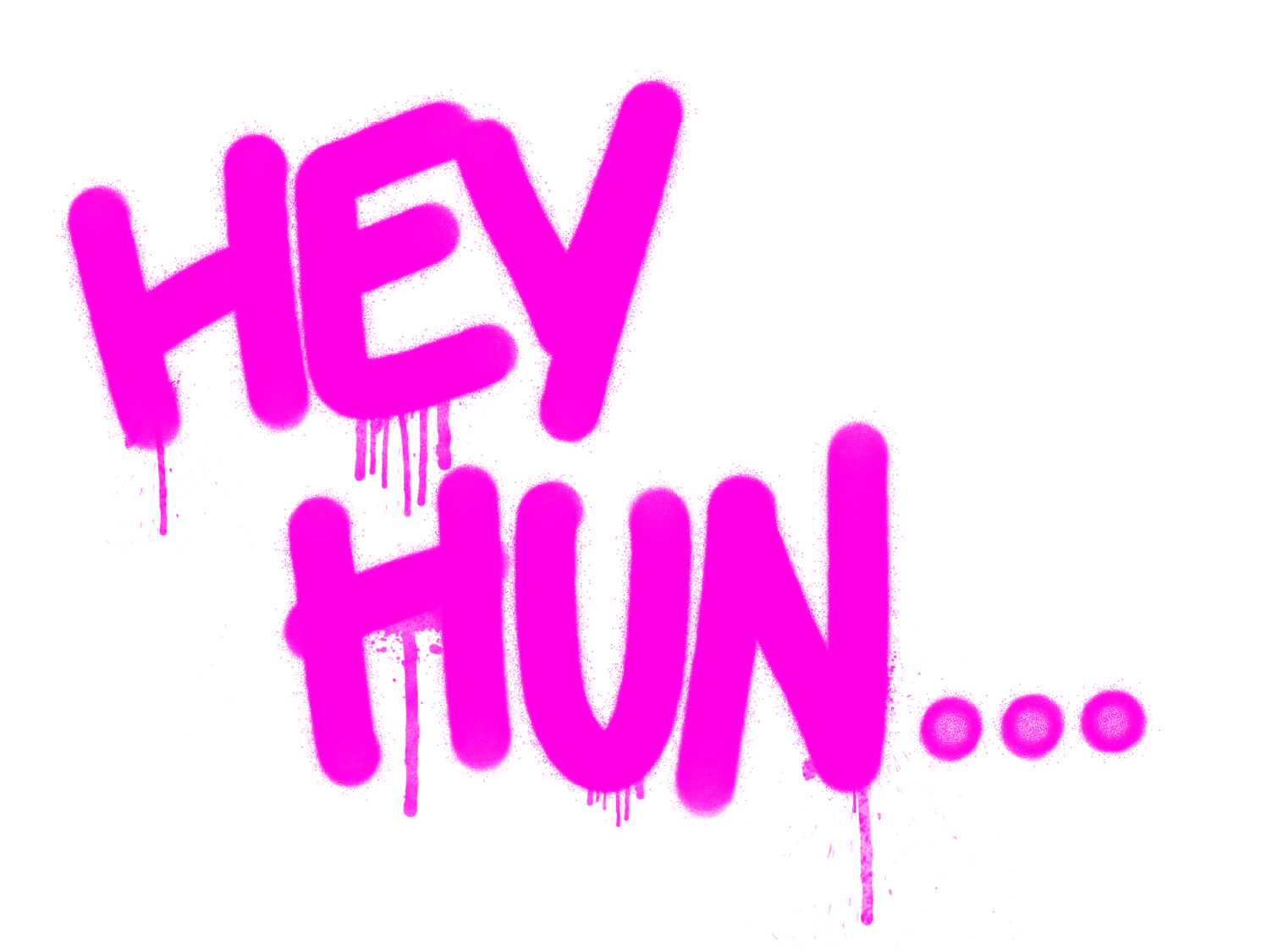 6XCZ5S6CJQN9
Here at GoGuy Clothing we have paved our own lane as a re-defined category of clothing that merges casual streetwear styles with festival inspired rave looks. We are recognisable in our own unique identify for creating contemporary unapologetic designs that cater to the confident rave crowd. Our brand has a real emphasis on bold patterns and aesthetics.
All our items are designed in house by a small all female team of 4, we work tirelessly to produce the most unique and original apparel for our customers.
We pride ourselves on providing customers with the head to toe treatment with our bespoke printed garments and up to 6 collections every year, with custom accessories such as hand painted trainers and bags to match every fit.
As well as large wholesale orders we create bespoke unique garments for our consumers in-house. This involves everything from sewing, embellishing and fabric printing. We can't wait to keep making new and exciting fits that continuously bring out the best in our customers.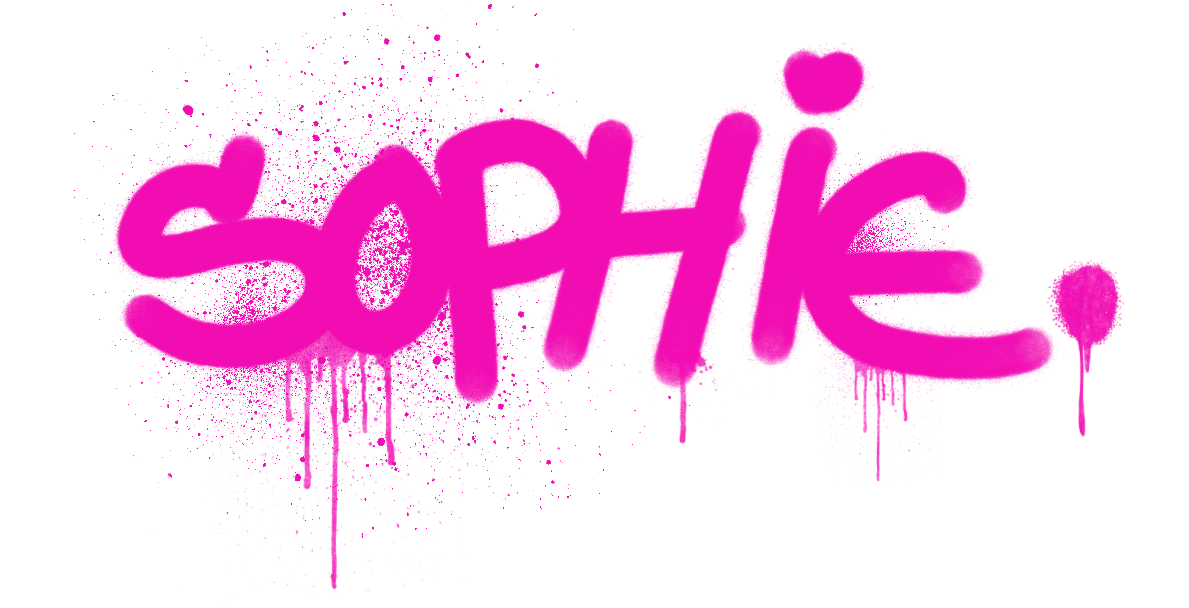 Sophie Guy / Company Director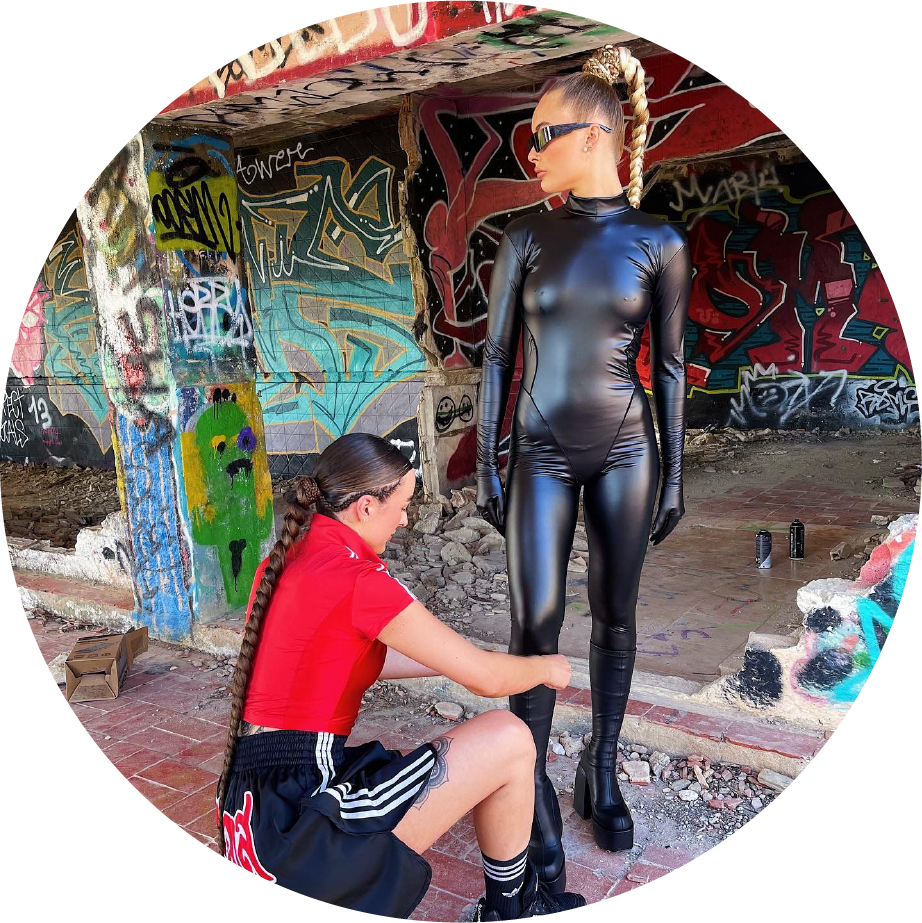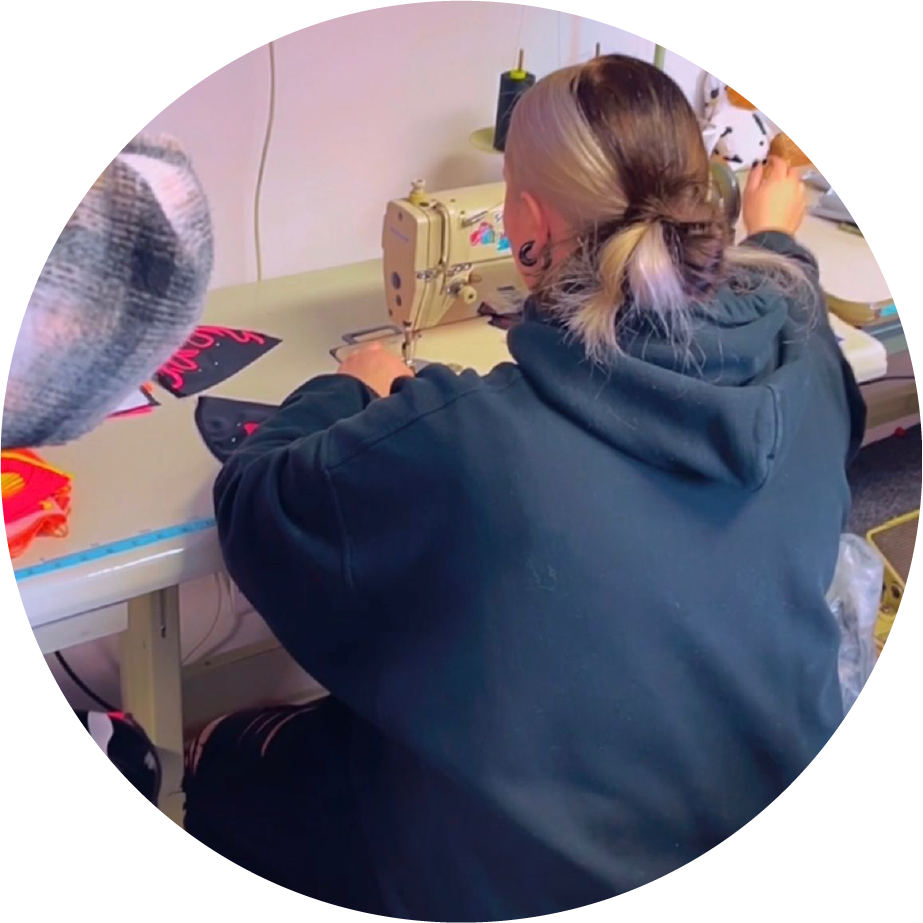 Social Media Marketing & Seamstress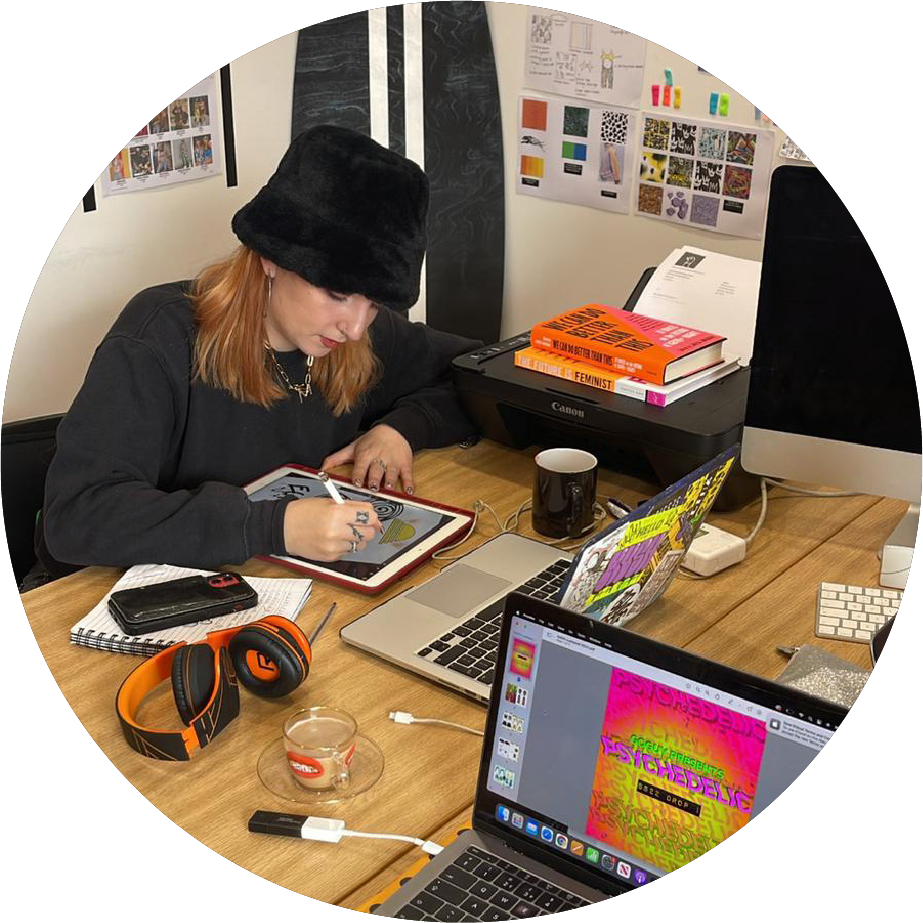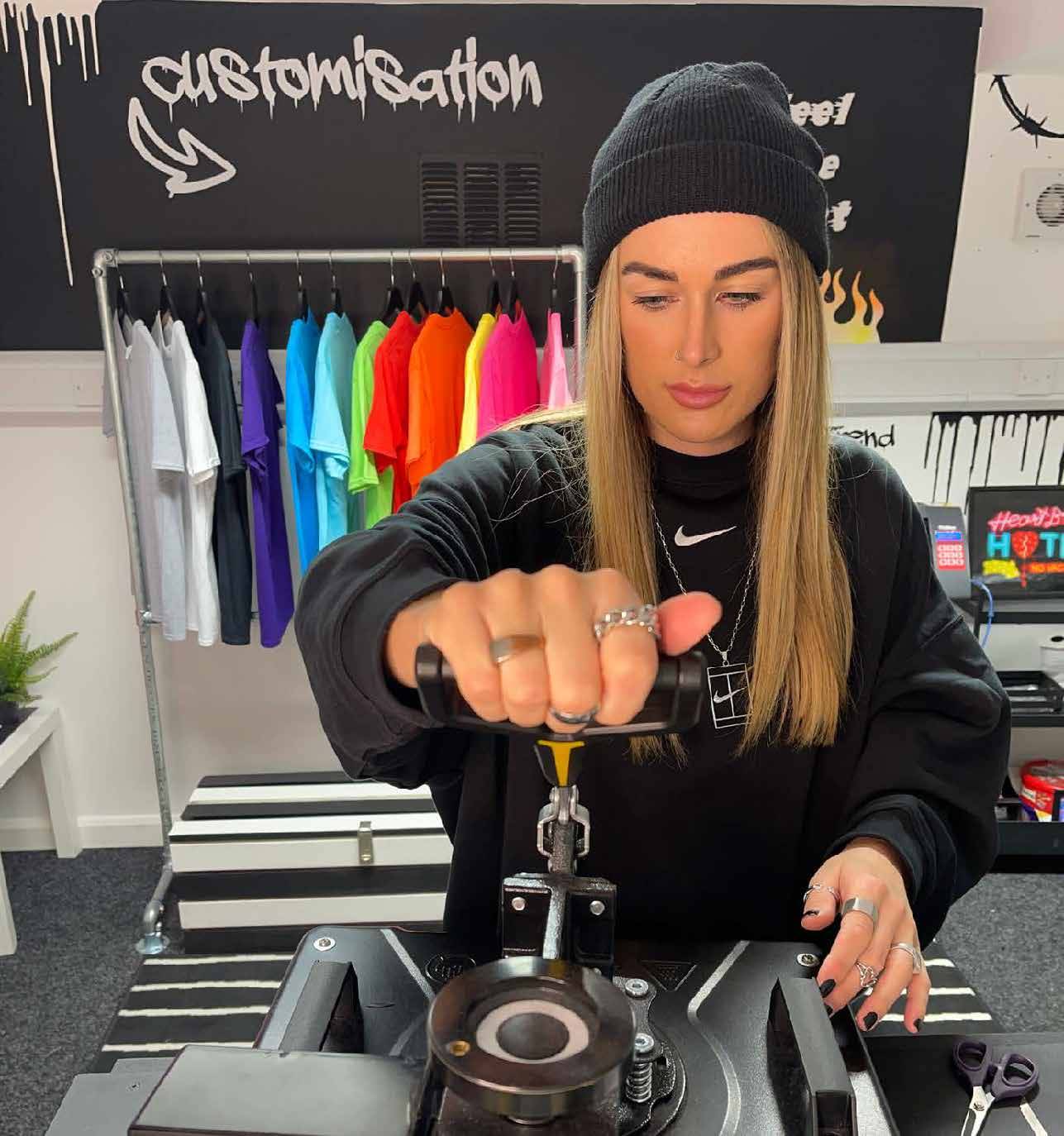 it all started in 2016...
When Sophie (founder and designer of GoGuy), was in her final year at university studying Events Management. Sophie felt there was a gap in the market for a combination of festival inspired 90s rave gear and streetwear.
At the time there was a space in the market for a louder, more unapologetic style of clothing that catered to the confident rave crowd. A new theme of streetwear was needed that had the potential to translate their fierce attitude into garments that could be worn across the world.
Whilst working 2 jobs to support her new vision, Sophie picked up her table top sewing machine and began teaching herself basic sewing skills. She started to create a small line of garments thus creating a whole new category of clothing that in years to come, would be recognisable in its own identity as festival, rave and streetwear for a customer base of 16-30.